Last week the TU Wien Space Team attended the European Forum Alpbach 2016.
Wednesday noon we organized a rocket-workshop in collaboration with the Happylab, where several Forum attendees built their own paper rockets.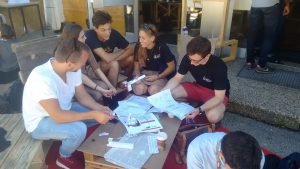 During the nightly opening of the Fab Lab Pop-Up by Happylab we presented the two-stage model of STR06. Even state secretary Dr. Harald Mahrer was admiring our model rocket.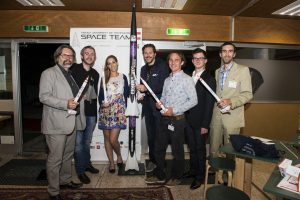 Thursday morning a panel discussion on the topic "Outer Space" took place, where the president of the TU Wien Space Team Christian Plasounig participated in.
Later on a launch campaign in front of the astonishing mountain backdrop was held by the TU Wien Space Team in cooperation with the Club Alpbach Niederösterreich. Due to spatial conditions and legal regulations the maximum height was restricted to 150m.
The first rocket to launch was the STR Needle, which showed a perfect flight. Afterwards, the paper rockets built at the previous day were launched individually.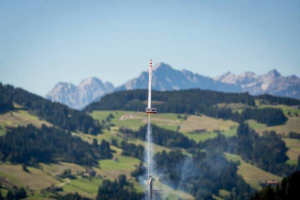 Besides the successful campaign we had the opportunity to visit several presentations and breakout sessions during the Technology Symposium held in Alpbach. Furthermore, we could chat with several personalities among the framework program.
We want to give thanks to the Club Alpbach Niederösterreich and especially Andreas Brandstätter for his engagement and are looking forward to further collaboration over the next years.